Working principle:At a certain current, voltage parameters, welding studs are held by welding torch, do lifting movement with excitation arc.Arcing intension and time are coordinated by welding power. Then welding pool is formed, solidified and completed.Drawn arc stud welding with ceramic ferrule is recommended for studs with diameter of more than 12 mm. If it is required to protect the weld pool from atmosphere, shielding gas should be used. This process variant is also used with automated applications.
Detailed description:
Detailed description:
Name: Drawn Arc Welding Stud
Standards: National standard,ISO 13918
Grade: 4.8
Material: Low carbon steel / stainless steel
Size: 6-20mm
Length: According to standard or customer requirements
Surface: Steel: Copper Coating ; Stainless steel: Passivated
Usage: Steel structures, bridge, highway, railway, tower structures, power station, airport constructions, etc
Delivery: Within 15-20 days after confirming the deposit
Package: Plastic bag+ Carbon box+ Plywood pallet
Non-standards: OEM is available if you provide a drawing or sample.
Samples: Samples are free.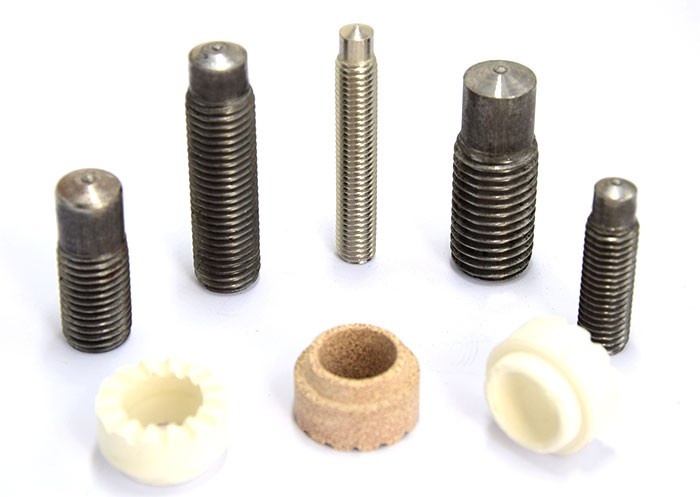 Unique fully automatic arc-starting shallow-buried technology with a buried depth of only 1.5mm
Compared with traditional drilling (3mm-6mm), hammering process
High precision, good consistency, and riveting of the arcing section
Eliminate the formation of weld cavity caused by traditional drilling process, guarantee welding strength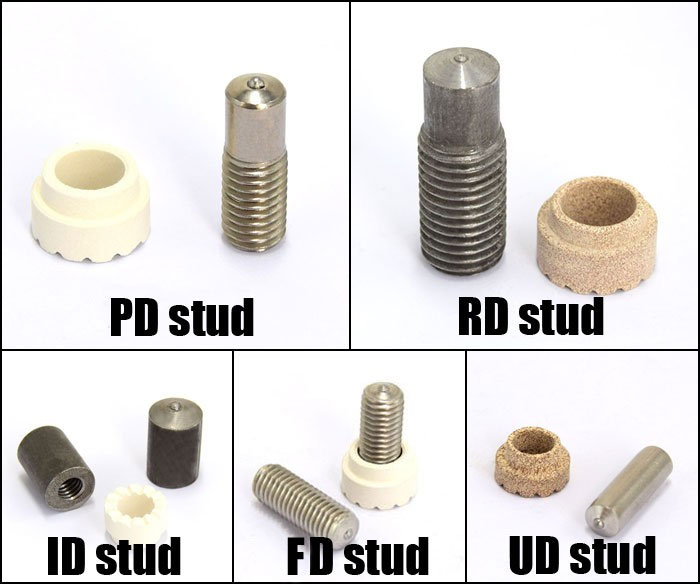 | | |
| --- | --- |
| PD stud | Threaded stud with normal shaft |
| RD stud | Threaded stud with reduced shaft |
| ID stud | Internal threaded stud |
| FD stud | Full threaded stud |
| UD stud | Unthreaded stud |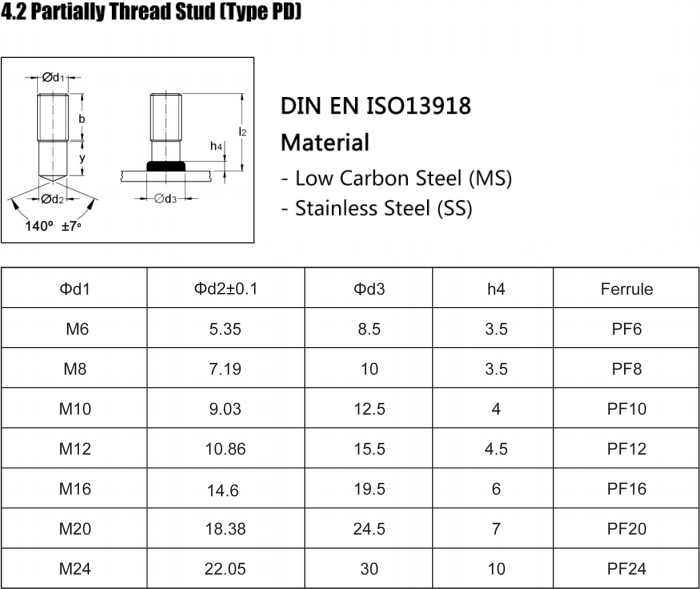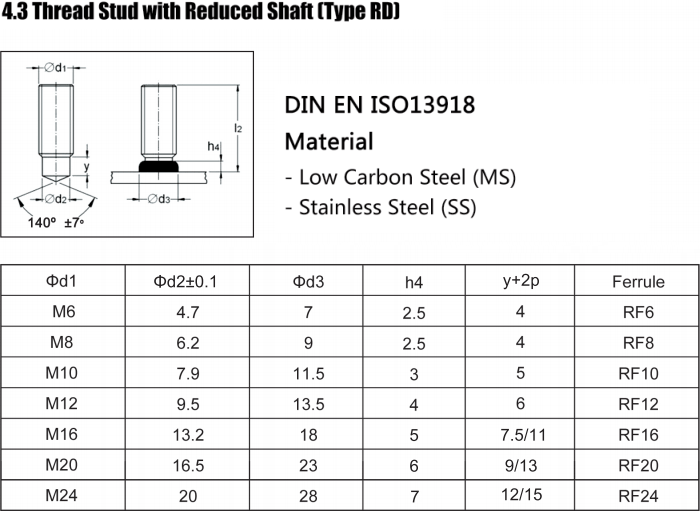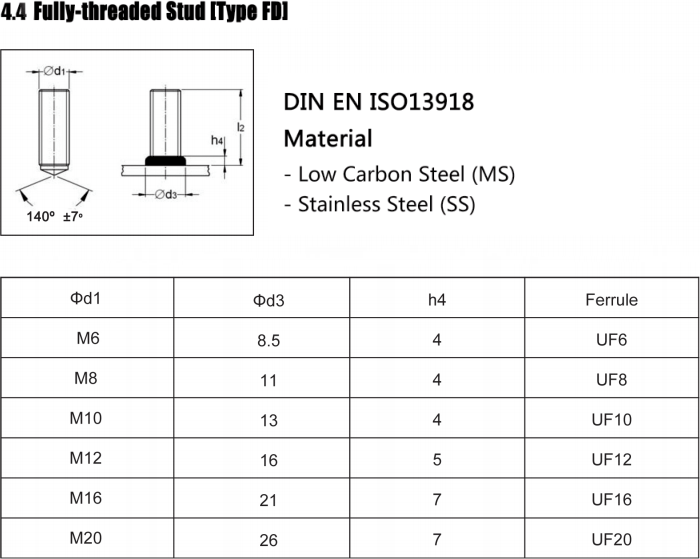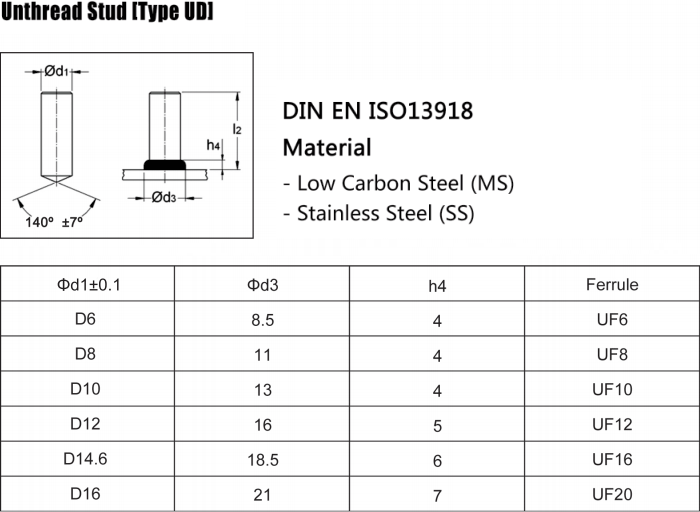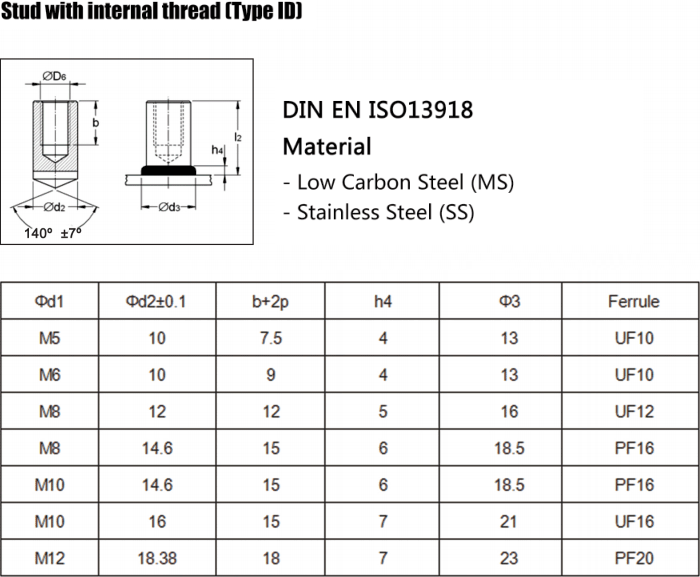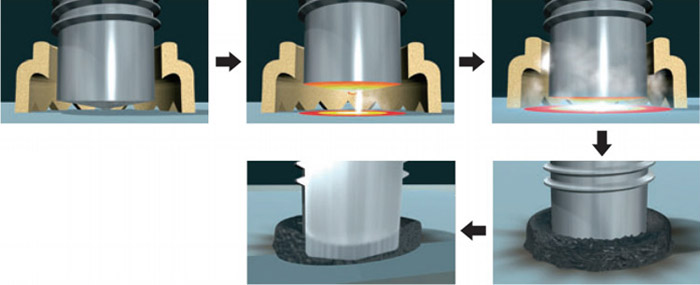 1. Welding process with ceramic ferrule: Joining of stud-type welding elements with a diameter 2 to 25 mm (M24) onto a thick metal sheet, mild steel or stainless steel.
2. The welding stud is lifted and a secondary arc (pilot arc) of low current is ignited between stud tip and work piece.
3. Then (he ignition of the main arc is carried out. Stud and work piece are melted, The stud is moved to the work piece, the two molten zones join.
4. The molten areas solidify. The short and dean welding process does not require any machining.
5. As a result, an even joint is achieved with a strength which is above the strength of stud and base material.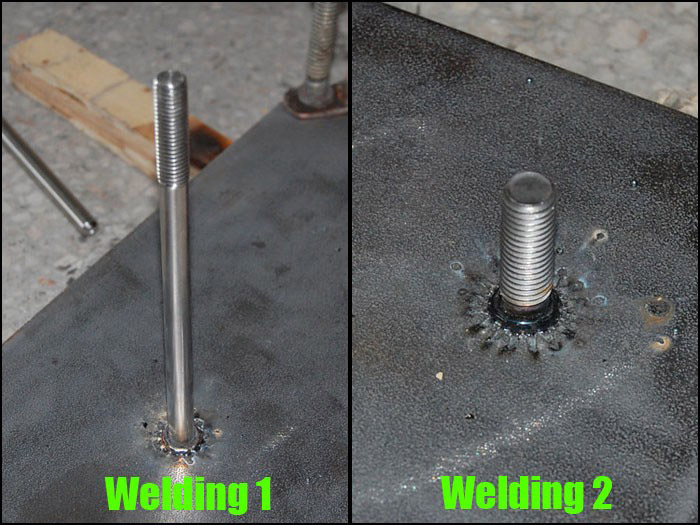 Packaging & transportation