Dear customer
At the beginning of the Spring Festival, everything is renewed. All staff of Wuxi Kent Stud Welding Co., Ltd. would like to thank you for your long-term support and love to our company! Best wishes and greetings to you! In the new year, our company will work harder to provide you with better service!
According to the specific situation of our company, the specific arrangement of the Spring Festival holiday is as follows:
The Spring Festival holiday is from January 18 (the 27th lunar month) to January 29 (the eighth day of the first lunar month). Normal work resumed on January 30 (the ninth day of the first lunar month).
We apologize for the inconvenience caused by the holiday! As the New Year approaches, I wish you a prosperous business, good luck and happiness in the new year!
Wuxi Kent Stud Welding Co., Ltd
January 10, 2023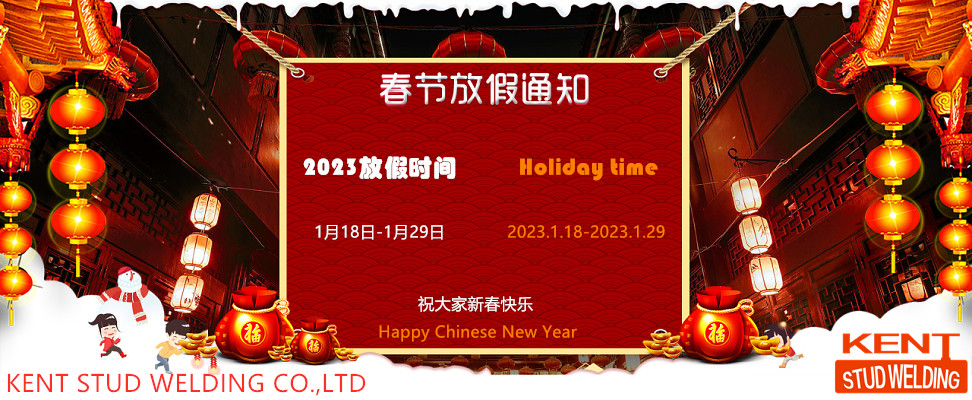 Return